Welcome!
Grant Qualifications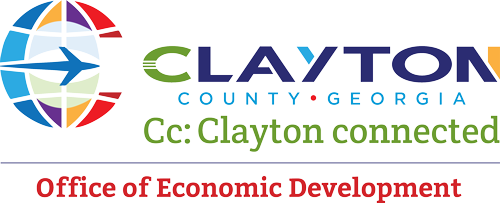 Clayton County is proud to announce the County's COVID-19 Small Business Relief Grant. The goal of this grant program is to provide grants to businesses throughout Clayton County to support economic recovery from the effects of the COVID-19 pandemic. Individual grants of $10,000 will be provided to those businesses that were negatively impacted by the COVID-19 pandemic and meet qualifications outlined below. Clayton County, where the world lands and opportunities take off.
Grants will be awarded on a first-come, first-served basis, with a priority review to those companies that have not received grant funds previously. This program will remain open until all funds have been allocated.
To be eligible for a grant, businesses must:
Have been established and recognized by Clayton County by January 1, 2021
Be operational in Clayton County, Georgia (All cities and districts of the county are eligible)
Show proof of negative impacts due to COVID-19
Intend to stay in business for the following 12 months
Have 200 employees or less
Gas stations, adult novelty shops and adult entertainment businesses are excluded from applying for grant funds. *Nonprofits will be eligible in future rounds of grant funding later in the year.
For more information visit claytoncountyga.gov.
Please contact us by email at info@claytongrants.com or by phone at (855) CLAYBIZ (855-252-9249) if you have any questions or need assistance. Phone hours are Monday through Friday from 9:00AM to 7:00 PM.
Thank you,
Clayton County Office of Economic Development
Clayton County Board of Commissioners