Welcome!
Grant Qualifications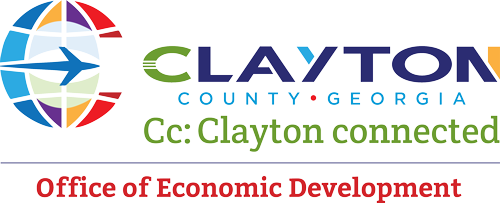 Clayton County Nonprofit Grant Program
Description: Clayton County Office of Economic Development has allocated America Rescue Plan Act funds for a Nonprofit Grant Program. The purpose of this grant is to assist nonprofits in the following categories: Food, Health & Human Services, Housing, Youth, and Families, not for profit entities depend on all types of nonprofit funding. Eligible Nonprofit Organizations may apply for grants up to $20,000:
Goals:
To be impact-focused, not money-focused.
• To keep primary missions alive and in service to the greater public good.
• Help solve fundamental community problems.
• To improve the quality and reach of the program.
• Help nonprofits maintain their ongoing operations and programming.
Applicants must meet the following eligibility requirements:
• Active 501(c)(3), recognized by Jan. 1, 2021
• Must serve the residents/community of Clayton County
• Organizations must provide organization's IRS Form 990 for 2020 or 2021
• Operate on a not-for-profit basis
• Provide a pitch of your mission and the importance of your work in Clayton County
• Up-to-date website or social media
Ineligible uses:
Sectarian or religious activities, Political activities or organizations, Grants directly to individuals, Endowments, Annual fundraising campaigns, Special events or fundraisers, Scholarships for students of any age etc.
Eligible Grant uses:

• Program or Direct Service Grants – for costs associated with the implementation of the program
(minimum 50% of funds)

• Capital Grants – for costs related to building construction, building renovation or capital
equipment
(maximum 25% of funds)

• Organizational Development and Capacity Building Grants – for costs related to activities such as operating support, strategic planning, board development, program planning, performance management and evaluation, succession planning or marketing and communications. Other organizational capacity areas under this category include business planning, fund development, facility planning and management systems (financial, HR, technology)
(maximum 25% of funds)
For more information visit claytoncountyga.gov.
Please contact us by email at info@claytongrants.com or by phone at (855) CLAYBIZ (855-252-9249) if you have any questions or need assistance.
Phone hours are Monday through Friday from 9:00AM to 5:00 PM.
Thank you,
Clayton County Office of Economic Development
Clayton County Board of Commissioners